My Story: Zaricor Jackson Jr.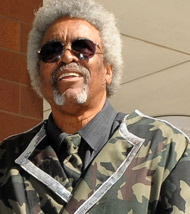 Hi! My name is Zaricor but most people call me Sonny. I've been singing for quite a while. At one time in my life I was about to sign a lucrative contract. But I backed out of it, never fully understanding why but yet satisfied with my decision. Years later I got saved, became a deacon, sang in the choir, then became a preacher and began to work faithfully in outreach ministry to the less fortunate in Watts, California – a city that I had grown up in. I never thought about singing again professionally. I spent most of my time assisting the Pastor and teaching Sunday School. And I was truly happy. I spent a lot of my time encouraging others in the church as well as in the community. A lot of people enjoyed my singing and encouraged me to sing more on Sundays. And sometimes secretly I would think about how nice it would be to sing again professionally. Then I met a woman and invited her to go and minister with me and some friends. That's when things started to change.
My Story: Lillie Van Buskirk-Jackson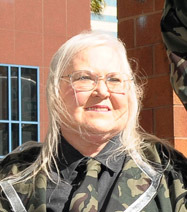 Hi! My name is Lillie. When I was young my mother and I went to church and I was baptized at the age of 8. During the course of life, my mother passed and church just wasn't really in my life. Thanks to some wonderful Christians, I rededicated my life to the Lord . I started singing in the choir at church and playing hand bells. My husband and I sang duets and sometimes trios with his sister at church services. We also had the opportunity to lead worship in several different churches. We were blessed enough to be able to record an album and were looking forward to ministering to small churches across Southern California. Unfortunately the Lord decided it was time for him to go home. I was still interested in continuing to sing, but it seemed so far away. I just continued to stay in church and help lead worship. Then I met a man who invited me to go and minister with some friends. That's when things started to change.
Our Story: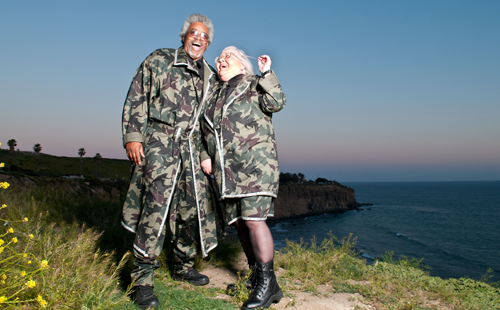 From the moment we met, it was pure magic. We had an unusual chemistry from the beginning. We started singing together in local churches and the invitations just poured in. We were thankful for that and a little surprised at the same time because our styles were quite a bit different from others on the many programs we were invited to minister. Several years later, that man and woman that met by chance were married.

Little did we know that what we thought was going to be just a singing ministry and singing at different churches would actually be turned into God equipping us for street ministry. So we put aside our music for many years and concentrated on street ministry. We did the street ministry faithfully and it consisted of giving away food and clothing and praying for people's needs in the inner city which we still do. For more details, see our page on street ministry. We finally got a release from God and felt comfortable going back to pursuing our singing ministry which was pushed aside many years ago because of our commitment to the street ministry. We thank God that He has provided us with both ministries to reach out to our community.
We were fortunate enough to meet some influential gospel ministries in Los Angeles that took us under their wing. And we will always be grateful for that. We have been blessed enough to host our own cable program for many years. We also have had the honor for many years of producing and hosting the Gospel Concert for the Watts Summer Festival – which has been an institution for over 45 years. We will always be thankful for the opportunity that was given to us by the late Tommy Jacquette – a towering figure in the community. Then another blessing came in form of a 90 year old lady and community leader, the late Ms. Edna Aliewine and the CEO and founder of the Black Businessman's Expo – Mr. Harold Hambrick. We were asked to produce and host the Gospel Concerts for the day of the Watts-Willowbrook Christmas Parade in 2010 which has been in existence over 45 years. We also received training from Ms. Barbara Stanton of Wattstar on communicating with elected officials regarding components of the parade.
We are licensed ministers of WEA (Western Evangelical Association) in good standing.

Our hearts are still with the less fortunate that we find around us. To be perfectly honest we get as much joy from street ministry as we do from music, so we combine the two. For more on that story, go to our Street Ministry page.

Thank you so much for taking the time out of your busy schedule to read our story.